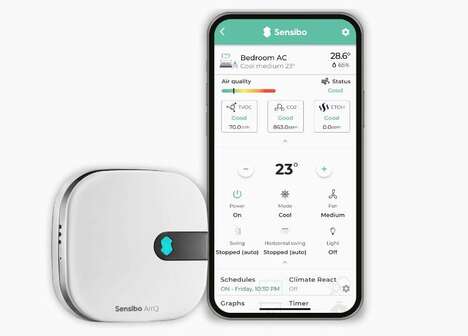 Sensibo AirQ is an aftermarket accessory for owners of an existing air conditioner or heat pump to help them take greater control over the system without the need for expensive upgrades.
The device works by positioning itself near a remote controlled system where it will communicate with it and provide a number of intelligent functions. This includes geofencing technology to turn on the system just before you arrive home to have it at the perfect temperature. The Climate React feature works by scanning the temperature and humidity and keeping the temperature as comfortable as possible.
The Sensibo AirQ has WiFi and Bluetooth connectivity and works with Google Home, Apple HomeKit and Amazon. The unit also provides air quality readings for peace of mind.