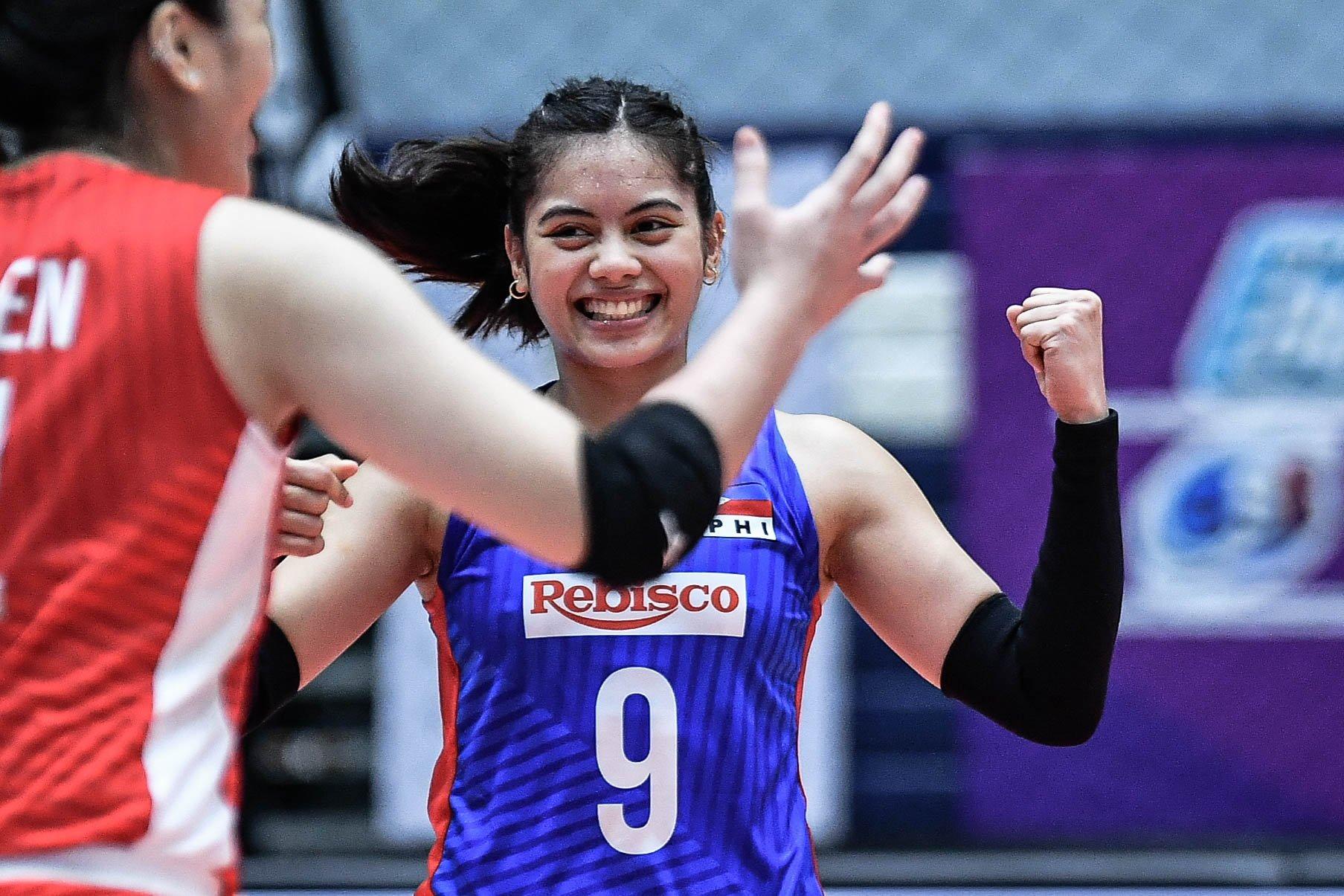 Twelve players from the National University and two more will make up the 14-man national team for the 2022 Asian Volleyball Confederation (AVC) Women's Cup, which will take place August 21 at the PhilSports Arena in Pasig City.
Lady Bulldogs Ivy Lacsina, Mhicaela Belen, Shaira Jardio, Evangeline Alinsug, Cess Robles, Sheena Toring, Jen Nierva, Nicole Mata, Alyssa Solomon, Camilla Lamina, Kamille Cal and Joyme Cagande will field the team alongside Jelai Gajero of California Precision Sports and Trisha Akari Genesis.
The Philippine National Volleyball Federation (PNVF) announced the roster on Saturday, hours after the PVL said the national team will take over from Kobe Shinwa Women's University in the semifinals of the Invitational Conference.
Brazilian Jorge Edson Souza de Brito and assistant coaches Karl Dimaculangan and Cherry Macatangay will lead the coaching staff with coach Jerome Guhit and physiotherapist Grace Gomez.
The preliminaries are set for August 21-25 with the Philippines facing Vietnam on August 21, China on August 23, Iran on August 24 and South Korea on August 25.
The top five teams in each group will advance to the knockout quarter-finals on August 27 with the semi-finals scheduled for August 28 and the qualifiers and finals on August 29. – RC news, GMA