Morgan Harper was arguing with Will Penisini with the goal line inches away, and the Sea Eagles were calling for a penalty try after Penisini stepped into Harper's back while attempting to hit the ball with his right hand to the ground.
However, the Bunker determines that Harper used his body to block Penisini, thus giving Eel some leeway and ultimately decides that Harper hits the ball.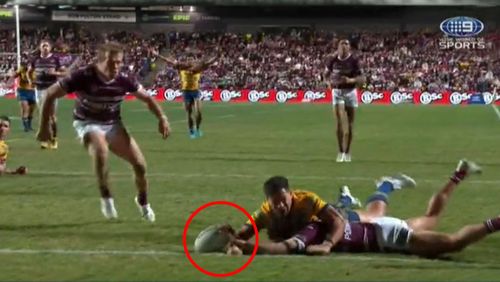 Brad Fittler is impressed with that call.
"I have to say the Bunker got it right. They were both having a crack and at the end of the day Morgan knocked. Great decision," he says of Nine's coverage.
Parra still inside … alone.