Wests Tigers officials refuse to accept the official result of their team's defeat to North Queensland in Round 19.
It would have been a rare victory for the Tigers but was stolen from death, leaving the club furious and unable to deal with defeat.
On Thursday, Tigers CEO Justin Pascoe and President Lee Hagipantelis met with ARLC chief Peter V'landys to discuss the possibility of reversing the outcome.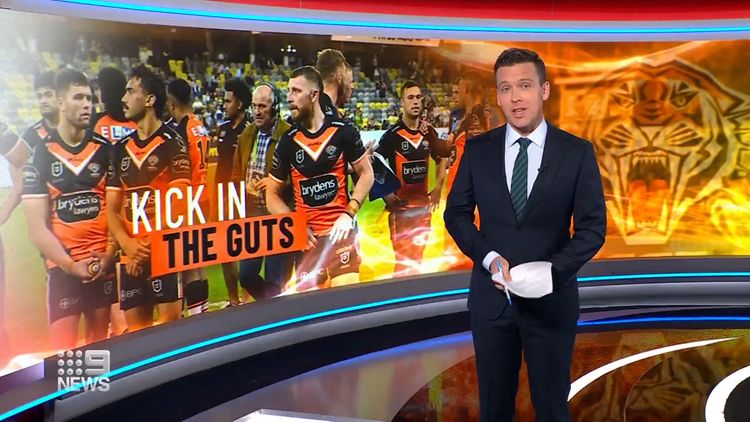 "We earn those two points, those are our two points, we earn them," Hagipantelis told 9News.
"We won that game, we are entitled to those two points, the Cowboys don't.
"It also affects the first four, plus it's a problem that needs to be addressed in one way or another so that it doesn't happen again."
Regardless of whether the result is changed or not, the Tigers will miss the NRL Finals for the 11th consecutive season.